For most people, the past several weeks have included a combination of remote work, school and social distancing to flatten the curve due to the global pandemic. We have all watched the heroic efforts of doctors, nurses and many of our own client organizations battle on the front lines of this horrible virus. For those of us who are event professionals, we have seen events be cancelled, postponed and shift to "virtual" to stabilize the industry.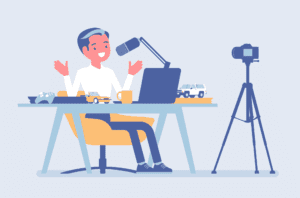 Having been involved in events through 9/11, Katrina, the SARS virus and the Great Recession, two outcomes always seem to emerge from these challenging times. 
The first is the ingenuity, creativity and resiliency of our industry. Event professionals, by nature, are accustomed to adapting and solving problems on the fly. Typically, most plan for a year or more and have obsessed over every detail from the design of the badge to the logistics of housing 50,000 attendees. Without fail, things always go wrong (it's why event coordinator is listed as one of the most top 10 stressful jobs of 2019). When they do, this group works to divert a crisis without it hardly ever being noticed. So, it is no surprise that as COVID-19 abruptly changed the landscape, events professionals quickly looked to re-imagine their events. 
The second outcome is the concept (or revisit) of virtual events. Unprecedented economic growth and generally a crisis-free environment has led to the continued expansion of in-person events for the past decade. Few (if any) organizers had the creation and hosting of virtual events in their playbooks. It simply was not necessary (or desired by audiences). Everyone is always quick to jump on the virtual bandwagon as a solution to a major disruption to the events business. If history repeats itself, virtual events will fade into memory as the world returns to our new normal (whatever that may be). 
But 
T
his 
T
ime is 
D
ifferent
Not only in the events business, but our entire lives are far more connected and dependent on the world to flourish personally and economically. Suddenly as a highly transient society, distance and borders are barriers to our events. 
However, even before the Coronavirus, the ground was shifting for events as society became more hectic. Attendees and companies are more protective of their resources. Time suddenly became the most significant competitor. For years, registration trends continued to skew closer to the event's start date as life's uncertainties created the need to wait. While registration and housing discounts to register early should have influenced better behavior, flexible (or prohibitive) cancellation policies across the ecosystem coupled with uncertainty only drove the opposite effect. This trend was BEFORE the current dilemma. 
So, what do we do?  We must build a business model that doesn't place our proverbial eggs all in one basket. We must not entirely rely on the success of a singular 21-hour event or the typical three-day event that commonly sustains many small organizations and associations.  
Shifting to Virtual and Hybrid Events
So, what's the answer? Of course, in the middle of this, it is hard to say but a few considerations are beginning to emerge. We must harness our communities to support events year-round, regardless of whether they are virtual, hybrid or in-person. That starts with broadening our definition of a community to incorporate all channels – events, social networks and online communities. Much like in-person events, communities can be social places to learn, conduct business, network and share. This shift will create multiple and mixed streams of revenue opportunities from various event related activities. 
Will this work for organizations and associations? Of course! Audiences are conditioned and accustomed to using digital tools to make purchases and feel more connected and engaged with their peers. Online communities allow a group for constituents to interact with a trusted source – their peers. Associations and well-known companies already have built-in trust because of their existing connection with their users and brand awareness. 
How does this help the events industry? People will always need to solve problems. Whether it is purchasing goods and services or learning from their peers or industry leaders, it can happen online, in-person or a combination of both – 365 days a year, 24 hours a day, 7 days a week. Events (regardless of format) will be a culmination of that year-long community involvement. Attendance will increase for in-person or virtual driven by event advocacy (social proof) via these online channels. It creates a circular loop: People want to meet the individuals who they interact within in an online community. When they connect and engage in-person, they will then contribute more to your online community. In addition, overall event satisfaction will increase as attendees gain enhanced content from speakers who were engaged and involved before the event. They will receive continued value from post-event discussions with speakers and other attendees from the sessions they attended. The list goes on and on. 
Ideally, as we emerge from COVID-19, connecting all of your communities and constituents is critical. Building a model that revolves around year-long engagement, virtual events, hybrid-events and in-person events will allow more flexibility and sustainability to not solely rely on one singular event. 
Regardless of the solution, this time has allowed us to reflect on more than just our events. As humans, we crave and need to connect with others more than we ever thought. There will always be a necessity and desire to perpetually learn and educate ourselves. And finally, we are 100% reliant on businesses of all types and sizes for success in a global economy. That is what the event industry does (and does well). We connect people in business and education. 
Looking to consider going virtual with your events? Join me as I share ways for organizers and event professionals to jump start their strategic planning efforts for a virtual world, including: 
Pre-Planning Strategies

 

The 5Ps – People, Pricing, Placement, Promotion and Partners

 

Building Your Virtual Programming

 
Regardless of your event or organization size and role, this session is a must for any organization considering a virtual approach in 2020 or beyond.