Create content that will attract your members and help them engage with your mission and each other.  
By: Ashly Stewart, Content Marketing Manager
Marketers have repeated one mantra over the past five years: content is king. And even though people are starting to get tired of hearing it, there's a reason that marketers have been chanting it for so long. It's true!
According to the 2018 Nielsen Total Audience Report, nearly half an adults' day is dedicated to consuming content.
And with nothing else to do but watch our favorite streaming shows and read articles from our favorite online sites during the pandemic, global online content consumption doubled in 2020.
While it may seem hard to imagine, while your members are binging Netflix shows and devouring opinion pieces, they're also turning to online communities for content.
What kind of content do members look for in online communities?
While each association and nonprofit has a unique member base that prefers to talk about specific topics in different formats, the common thread is that people turn to online communities for the content they can trust.
What draws people toward an online community and, just as importantly, what keeps them there is a sense that the people are genuine, the common cause is worthy in their eyes, and the organization that hosts the online community is a reliable one.
Ultimately, whether it's a post on a newsfeed, a relevant article in a conversation thread, or a video posted in a forum, people want to feel like the community is there for the right reasons and with everyone's best interest in mind. This need for authenticity is why many people are starting to spend more time on online communities and less time on social media for finding genuine connections.
If you listen, they will come
It's important to listen to the needs and wants of your members before you start to truly break ground on building your online community and creating content.
Many association and nonprofit leaders have an uncanny ability to understand their members, but that shouldn't stop your team from doing the important work of listening to what your members want to read about (and what they'd want to contribute to). Oftentimes, what your team knows about your members is confirmed. Other times, you'll learn things about your members you'd never thought about before.
Here are some ways to get your members talking, so you can start building a content strategy for your online community.
Create a quick survey to include at the end of an upcoming webinar or post-community event email. That way, you have an audience who you know has recently interacted with you and is already engaged.
Create a poll that can be built directly into your organization's most popular social media profiles. LinkedIn, Facebook, and Twitter all have features that allow you to easily create a poll that could ask your members if they would like to talk about their hobbies/interests, hear success stories from the mission, get community event news faster, or all the above. With just a few clicks, you can gain valuable insights into the type of content your members love.
Put out a call for volunteers for a special community committee or task force that meets monthly or quarterly to share trends and insights they've seen regarding what content is resonating and valuable and what content is not as interesting to your members.
Get the guide: An Essential Guide to Building an Online Community
4 ways to create content that will grow your online community
1. Ensure that your Newsfeed is the welcome, active heartbeat of your community
The Newsfeed is the heartbeat of your online community because, well, it's the first thing your members see when they sign on. The Newsfeed model was popularized by Facebook, but the idea of showing real-time interactions and promoting the most updated news is now a common feature across popular websites and online publications.
What some people don't realize is that the Newsfeed isn't only the first thing members see — it's the ONLY place some members will spend their time. That's why it's important to make sure you're being strategic about your Newsfeed as much as the other areas of your community.
Here are a few ways you can make your Newsfeed shine and encourage engagement across your community:
Pin important, relevant posts. If you have an upcoming event or if you have a deadline for scholarship applications, create a clear post with all the info and pin it, so that it stays at the top of your Newsfeed and on top of people's minds.
Tag your members in relevant posts. The best way to ensure people are interacting with each other on the Newsfeed is by tagging members in your posts. For example, if you write a post asking your members to share their favorite memories from a past fundraiser, tag members who you know have been to past events ( "What's your favorite memory from our annual event? @johndoe @janesmith @joesomebody has some great pics from last year's fundraiser — we'd love to hear from you!).
Share links to relevant resources. Share relevant articles, blogs, and videos that you know your members are talking about. If a chamber of commerce sees that people are talking about holiday discounts in town, share an article or blog post that breaks down all the businesses offering holiday deals.
2. Emphasize the community forum space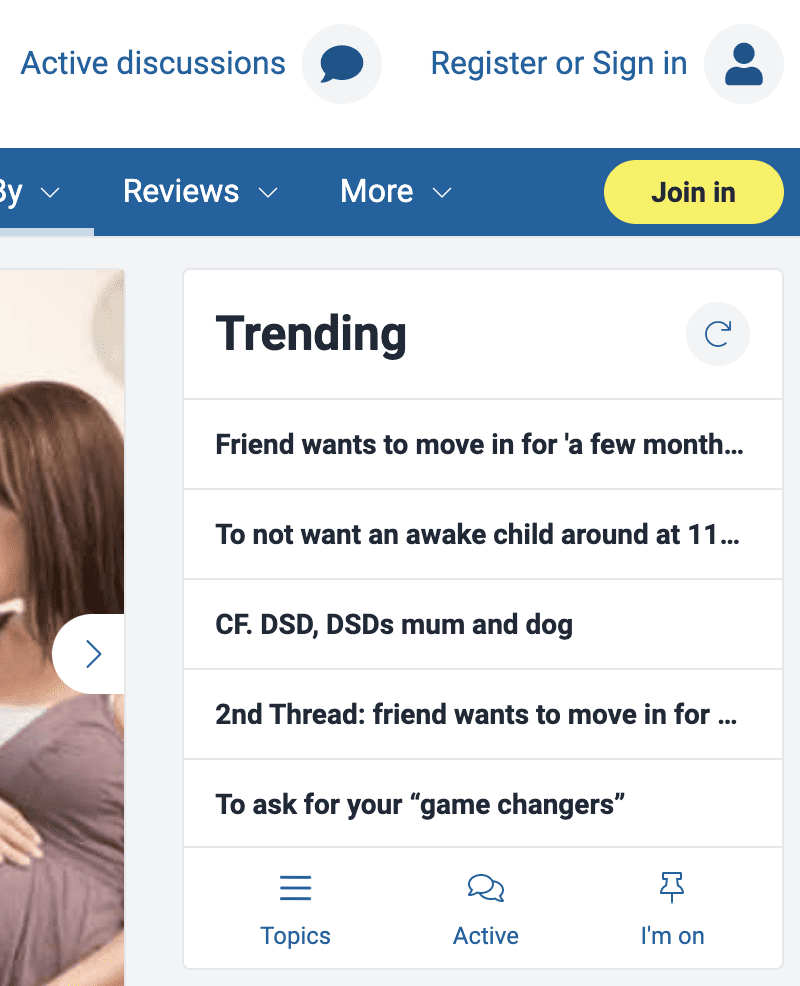 Forums actually came before online communities and even social media. The first forum was created in the 1970s, if you can believe it! Initially called "internet forums," "online bulletin boards," or "chatrooms," forums have long been a place for people interested in a niche topic to find comradery.
Today, forums continue to grow, and online communities have become the perfect space for our safest places.
To draw attention to your custom, community forums, consider featuring a handful of your most popular community forums with a button that says "Find your group" that directs to the community forums page.
For example, if you were an association that helped people navigate parenthood, your most popular community groups could be "First–time parents," "Baby Product Reviews," "Daycare Questions," and "Mental Health." By highlighting your most popular forums, new members to immediately connect with your community and gives them an opportunity to plug into a group, which builds engagement and loyalty.
3.Make your online community the source of truth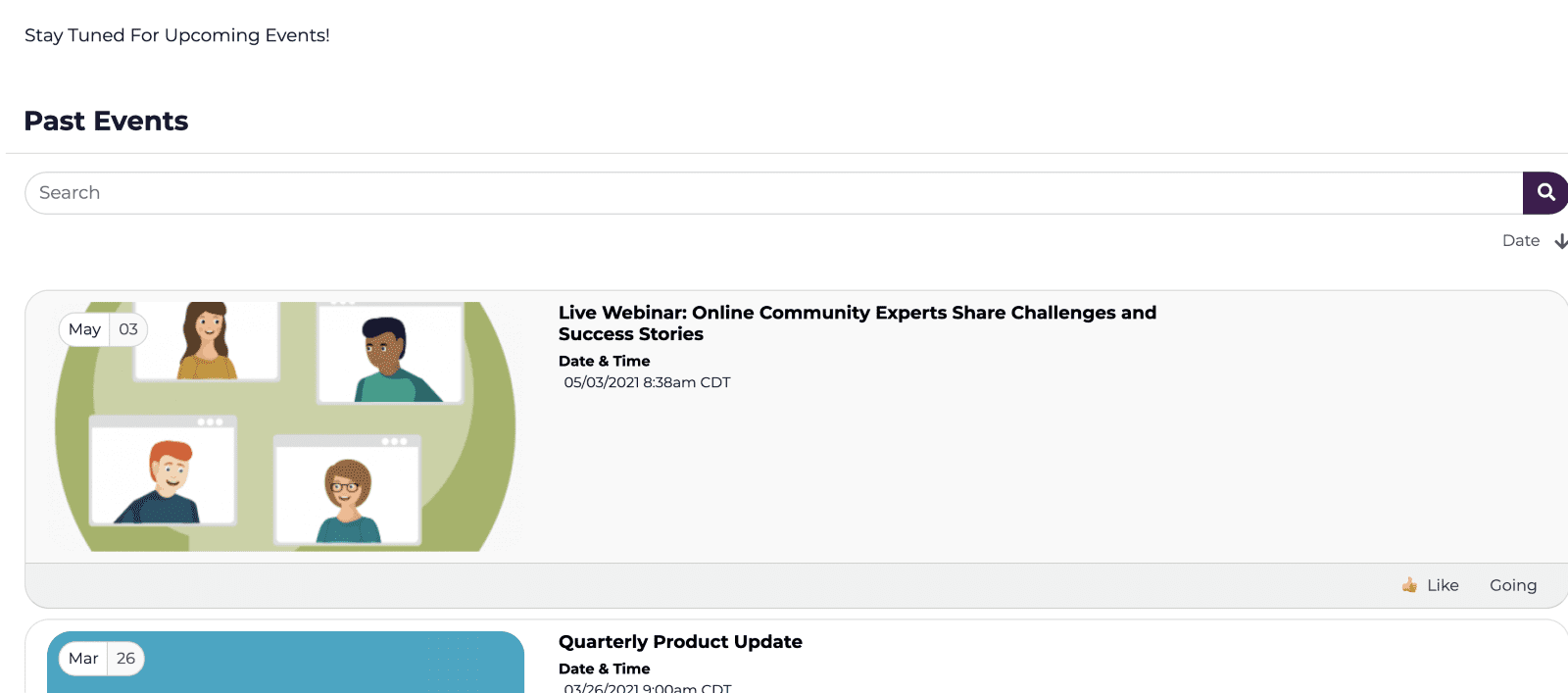 In addition to building trust, another big reason that associations and nonprofits turn to online communities instead of social media group pages is that an online community offers an element of control and focus.
You can ensure that your members are getting the most recent version of policy documents, board meeting minutes, the most updated dates for your events, current and past newsletters, and the most updated member directory profiles by housing it all in one place that your team manages.
4. Make it easy for your members to generate their own content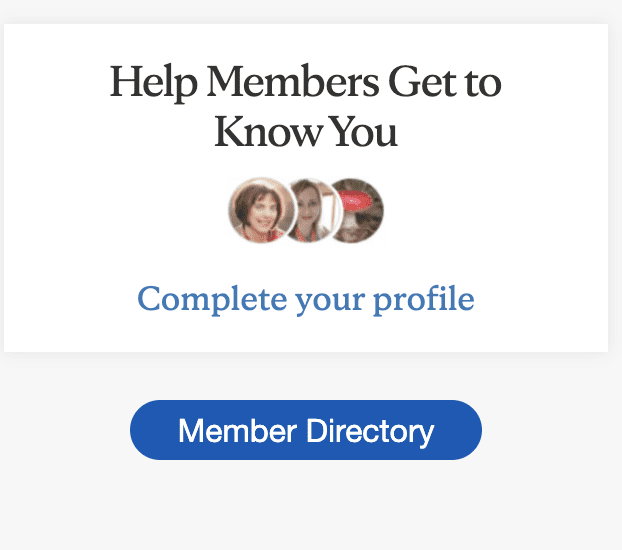 One of the biggest things that separate an emerging community from a thriving one is how much member-generated content is being created. Doing a quick audit of your community to determine how much of your Newsfeed posts are created by your team and how many posts are created by members is a good place to start. Another tell-tale indicator of your community's health is seeing how many of your member profiles are complete and updated.
Make it easy for your members to help generate your community's content by including a button on the Newsfeed that reminds them to update their profiles, make sure that members can upload files in their posts and forums, and don't be shy about messaging a member directly if they've posted something interesting asking if they'd be willing to write a blog post or be featured in a Member Spotlight.
After some ramp–up time, you want your community to be something built for your members and maintained by them, too.
Start creating your community content today
Launching or reviving an online community can seem overwhelming, but if you start by listening to the things your members enjoy talking about, you can build a content strategy for your online community that's responsive, relevant, and valuable.
And you can make big strides towards building your thriving online community in the first 90 days. Join us for our upcoming webinar, What to Expect: How to Grow an Online Community in the First 90 Days after Launch on September 2 at 12:30 ET to get a roadmap for growing your online community in the first 30, 60, and 90 days after launch!