By Daria Knupp, Content Marketing Manager

The past few years have brought abundant changes to the way events are handled, both in-person and virtual. One thing that hasn't changed is the purpose of the event—forming connections. As the days of handshakes turned into elbow bumps or a friendly nod, so did paper business cards turning into a thing of the past. As an event organizer, it is up to you to help forge the way with digital business cards.   
When creating an electronic business card, there are many options. I divide them into cards that use an app to generate everything for you and your design cards. Whichever path you choose, take advantage of what digital business cards do best and connect directly to your information, whether a website, social media, picture, or video that reinforces your brand. All these options are now available with a simple click instead of your user having to type in any URLs or conduct a frustrating search on a social platform. 
Create A Digital Business Card
If you choose to use an app, there are plenty available for download in the app store. Some are free, some require a monthly fee, and some are free but need you to pay to upgrade to more features. I tried some of the more popular such as HiHello, Switchit, and Haystack. I like the ones that allow you to have multiple cards for different occasions. If you can gear your card toward a particular event or better describe your role at that event, it is more useful to the recipient. I also like the fact that you can email a contact directly from the link on their digital card. What a time saver!
As far as setup, they are all similar and will walk you through the process of entering information and graphics, such as your company logo or a picture or video. Best to have on hand before you start the process is a professional-looking headshot, any URLs, LinkedIn profile link, social media links, portfolio link, and any short videos you may want to include.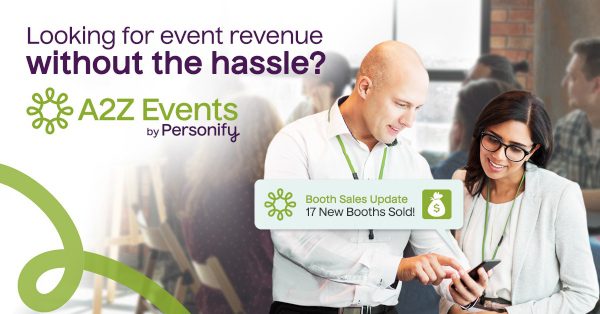 If you're a little more adventurous and want to design your digital card, you can use a free program such as Canva. There is a preset business card size and many templates to choose from. Just type "business card" into the search bar at the top, and you'll have a variety to choose from. The advantage to this is you can be as creative as you want. Canva has an extensive library of pictures and graphics, and the pro version has even more. You can use the "uploads" feature to pull in your headshot and company logo. Keep in mind; you'll only need to design one side of the card. Once you've entered your information, you can add a QR code by simply going to the left rail, clicking on the ellipsis, choosing "Apps and Integrations," and clicking on the QR code icon. At the prompt, paste your website URL in the box and click "generate code." Place the code onto your card and resize if needed. If you are not familiar with Canva, there are some excellent tutorials on YouTube that give step-by-step instructions to adding a QR code to your digital card. When you are finished, download the file as a high-quality PNG file. You can also take it to the next level, add animation and stickers, and download it as an MP4. You can then resize your creation to use as a social media post before your event.
How to Transmit and Read
Now that you have your digital card, there are easy ways to share it with your intended audience. The digital card apps have a feature to send via text, email, or QR code. Some of the apps even integrate with your CRM so you can transfer the digital cards you receive directly into your contacts.
If you create your card in Canva, you can store it on your phone and access it quickly by creating a folder in your photos or put it on Dropbox. You can text, email, or pull up your business card and allow a contact to scan the QR code.
Conclusion
In addition to being environmentally friendly and cost-effective, digital business cards won't get lost at the bottom of a shoe bag with hand sanitizer. They make connecting easier with direct links to websites, social channels, phone numbers, and email. You can customize them to each show or role you take on and make changes without ordering a whole box. Imagine, never again will you have that heart-stopping moment of someone asking if you have a card and realizing you forgot them.