What makes Personify stand out is the culture of encouragement and responsiveness; we foster a culture where we support each other's ideas and welcome the innovation of individuals.

Ashish Jain, VP, Business Operations
Can you describe your career progression at Personify over the last 13 years?
I was originally part of A2Z Events, and then, we were acquired by Personify. In that time, I've held roles as a business analyst, product manager and project manager. I've led teams and started business units. I was always on the lookout for something new, keeping up with changes and challenges and identifying potential benefits to the business. My focus area was to look into what I could do to make an impact on a broader organizational level; moving in and out of different areas and learning as I went. In addition, I was continuously building relationships and expanding my network to ensure I was connecting with senior leadership and colleagues outside of my team, which greatly benefited me in growing my reach and securing my future.
I bring a solution-oriented approach, a deeper understanding of business issues, the ability to create traction through data, and the determination to do whatever it takes to get things done. That ability to overcome obstacles and go above and beyond is critical to accelerating your career here or anywhere. What makes Personify stand out is the culture of encouragement and responsiveness; we foster a culture where we support each other's ideas and welcome the innovation of individuals.
What's your elevator pitch for why someone in sales should join your team?
It's always fun to be in the forefront, see where the business is growing, and pinpoint how I can contribute to our broader success. One thing that excites us as a team is understanding the client, not just from one department's view, but looking into the data and processes to gain an enterprise-level perspective of an organization. I enjoy working with different teams across the organization, from go-to-market to finance, to client success, customer success, professional services, and strategy. I see our role as a Sales team as one that leverages information and insights to make a difference for the people at an organization.
How would you describe yourself as a leader?
I like to focus on two aspects of team leadership: individual development and team impact. I work with team members on how they want to grow personally and professionally. I want to empower them with the skills and knowledge they require to go out in the world and not just be competent but to thrive. As a team, we contribute to the success of the company; so I want to nurture a culture of collaboration, where together we are better than we are as individuals. The three principles that tie to Personify values, which drive my approach to my own career and leadership, are curiosity, accountability and forgiveness. If you are motivated to figure things out, inspired to get things done, and open to learning from mistakes, you will find deep professional satisfaction here.
What do you like to do for fun outside work?
I listen to the podcast Hidden Brain about how our brain functions and how we perceive things. It's one of the four podcasts I always try to listen to.
For fun, this summer, we have been very active as a family. I have two boys, and this was the first time we tried camping. They enjoyed it, so we went on a few overnight trips this summer.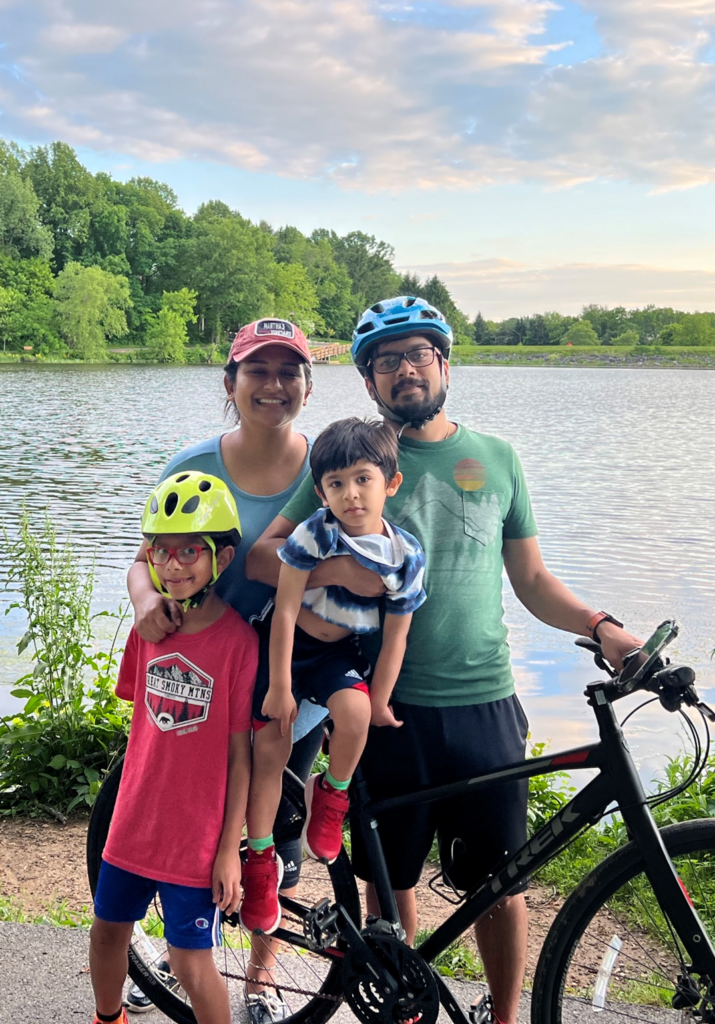 Are there any insights or words of advice you would like to share?
As a people manager, I want to know: how can I alleviate the problems you are facing? What barriers can I remove, relationships can I leverage, and deliverables can I take on for you to do your best work? As a leader, if I can free up their time, I will because I know it helps them perform better on deals they nurture. It may not always be possible, but I do what I can.
As an individual performer, I want to encourage others to get in front their leaders and the people their managers report to. Increasing your visibility and demonstrating how you contribute is the most straightforward path to career advancement. At the same time, a profound understanding of the culture and values, with a focus on the team goals, is also essential.
People of Personify
The "People of Personify" is a multi-part series featuring profiles and interviews with leaders and talented team members at Personify who are driving innovation for professional associations and event management partners.