CEIR Predict is a unique event in the trade show and event space. It not only brings together some of the brightest minds in our industry, but CEIR also invites prognosticators, economists, futurists, and many more who don't live in our events world every day. They are brought in to help us think differently – and, more importantly, do their best to help us "predict" the future of our industry.

While that seems rather challenging, one speaker reminded us that Peter Drucker said, "The best way to predict the future is to create it." As event professionals, we are creators and can build the future. As I talked to event organizers and industry partners, we all felt excited that events were returning. Emerald's CEO Herve Sedky said, "the worst is behind us." However, organizers also had hesitation around the fact that many have defaulted to their 2019 playbooks.

Why does it matter? Here are my top five takeaways from this year's CEIR Predict.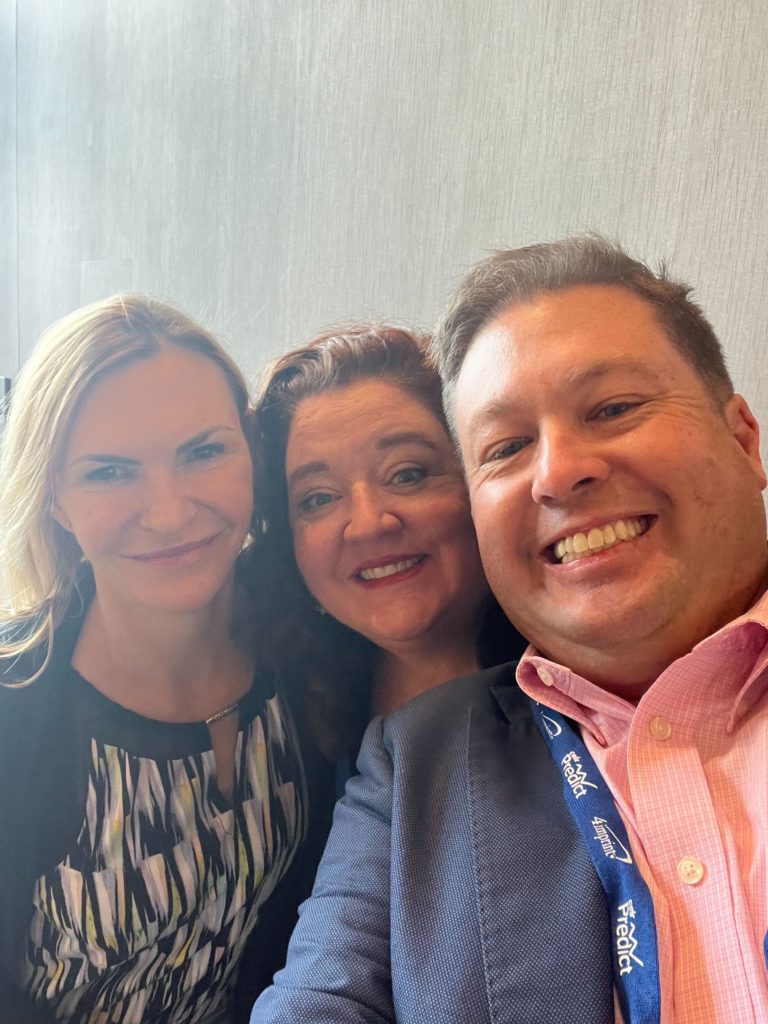 1. "It's the Economy, Stupid" 
James Carville said it 30 years ago and it matters even more, today as we recover from the pandemic. This uneven recovery benefits some events more than others, with the average event still down 24%, according to CEIR. In addition, economic uncertainty and rising travel costs are headwinds to the industry, with many businesses still limiting travel to save on expenses.
2. One-Hit Wonders 
I am sure we have all sung A-ha's 'Take on Me' or Tainted Love by Soft Cell at a wedding, but they are on several top lists of one-hit wonders. While I am not suggesting that events are simply that easily forgotten, many of the past year's successes have potentially been pent-up demand. Can we sustain that into next year? Will our "second" event after our first post-pandemic event be as memorable? Some argue that our attendees and exhibitors will do less with more conviction.
3. Small Business Relevancy 
It's important to remember that even if we see a slowdown or an economic correction, businesses will need the trade show industry, especially small businesses that build our economy. I repeat – businesses need trade shows. So we are critical and relevant. Let's not forget that.
4. As the World Turns 
While I never watched the popular daytime soap opera, our flattening world is growing more divided, divisive and complex. Supply chain issues, overseas lockdowns, visa delays, etc., impact our global events. We often forget that our events go well beyond our borders, even if we are a US-based event.
5. Data, Data, Data 
From customer data to applying AI-generated predictions to drive behavior and create better experiences is the future of the events business. Attendees demand a carefully curated experience – connecting and networking with the right people, content, and solutions. This is especially true of younger attendees. We can thank the likes of Netflix and Amazon for constantly making recommendations.
One speaker challenged us to think further to realize that big data is not always great data. Dr. Tricia Wang of Sudden Compass shared that big data could cripple us without leveraging human intelligence alongside that data. She called it thick data. This is especially true of the events business, where looking at data across years and not layering in the understandings of the pandemic on our events constituent along with the information each show manager knows about its events is problematic.
Want more information from each day? Then, watch my five quick takes below!