From the Peace Corps to a Development Director; from a startup to Personify, Benjamin Morton shares how his career has been shaped by his passion for helping communities thrive and grow.
What was it like, transitioning from a small company to Personify? 
Small World Labs operated like a small bootstrap team, so we were all excited and cautiously optimistic about the potential more stability and money would bring. And when everything finally came together, the progress on the platform's functionality and infrastructure was evident.
What are projects or initiatives you get to work on that you find rewarding Personify?
I've had several different roles here; the opportunity to work on multiple aspects of the client experience and be involved in the evolution of the product from different angles is one of the reasons I stay.
When I first started, one of the areas that I enjoyed being a part of was the client success team on the CommUnity platform. The chance to work directly with clients and help them think strategically about how to leverage our tools was fun. I was able to draw on my background in nonprofit work when having conversations with Community Managers looking for innovative ways to support volunteers.
In my new role, I'm the Manager of Product Marketing. It's a fantastic opportunity to apply all of my direct and indirect knowledge from pre-sales market analysis, solutions consulting, and post-sales customer experience. It's a very customer-centric role and, at the same time, product-centric; with the challenge of creating effective and meaningful messaging that helps people understand what our products can do for them in relatable, practical language. I'm really excited, because it's allowing me to open up a better communication track between product and customers; create visibility into where we're going in terms of new initiatives that can further their success – and ours.
What was it like being one of the first to work remotely at Personify?
I had been in a consultative position for two and a half years, working closely with clients everywhere. There wasn't an actual need for my having to go into the Austin office. So, I wrote a case demonstrating how my commitment and productivity wouldn't be affected by transitioning to a remote role – and it was approved. Not only that, it didn't hold me back from the next move here, which was as a team manager for an onsite group.
When we became a company of remote workers due to Covid, I had an advantage in several years of finding work balance, learning how to focus and turning off the screens. So, I leaned into onboarding people to the remote work world, encouraging them to maintain open communications, know their limits and be aware of their family's needs and mental health during such a stressful, unknown time. Personify was a great company to be part of during this time, with a fantastic paid-time-off policy and newly implemented wellness days.
What are your passions in life, and do you get to bring any of your influences to your role?
I am deeply committed to helping people, particularly those in the nonprofit world, solve everyday problems or growth challenges. For example, I was in the Peace Corps in West Africa, building communities and relationships for further development and serving on the board of directors, as well as other leadership roles for several nonprofits.
I want to have influence, to see the difference I'm making and Personify has allowed me to do so. We are absolutely a fast-moving technology company; but we are also a services company. I can draw on my consulting abilities, my love of connecting with people and channel my empathy and curiosity to innovate solutions. It's a very rewarding position to be in, where I can learn about different initiatives, the challenges our clients are running into and be able to offer solutions that I've seen work in the past. Right now, I'm able to connect the dots between past use cases and new technical features, and carve these clear paths to success for not just one client at a time but whole sectors.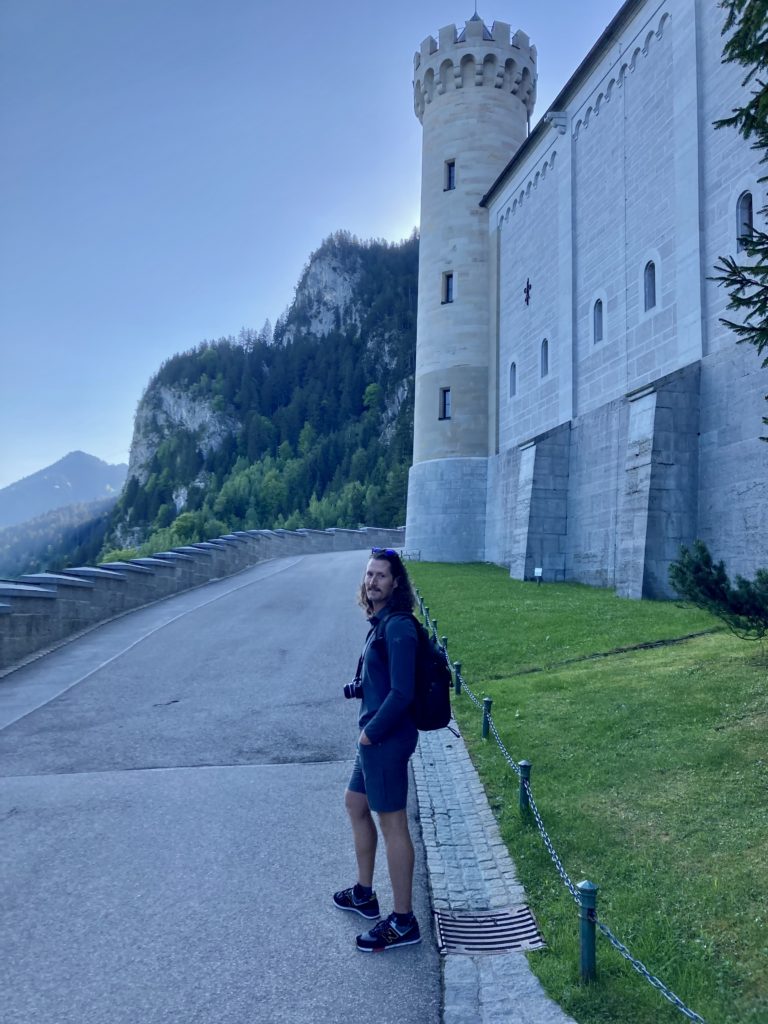 If you had to pick a song, book, or movie title that represented your experience here, what would it be?
There's a historical drama called, A Little Bit of Chaos. It's about building the gardens at Versailles. To me, working here, while we have clear direction and strategy from our leadership, there's always a little bit of excitement, a small dose of the unknown, that fosters our creativity. Not everything is always perfectly in place. The kind of people who thrive here are the ones that enjoy the opportunity to shift a little one way or the other, to come up with something fun or something structured depending on the need. We have the stability of this bigger company, but we're still able to retain the best parts of being a responsive smaller product company.
Why should someone join Personify?
It's truly an exciting time right now, at Personify, with a new leadership team fostering an energetic, highly collaborative space. As people who work directly with our clients – with the communities, having your voice heard, and your opinions taken into consideration, that just furthers the level of professional satisfaction you feel here. Knowing that we continue to innovate new products and scale our services, creates a career path of opportunities for anyone who joins us – and I'm excited to see what we are going to do next, how we are going to help and empower our clients further.
People of Personify
The "People of Personify" is a multi-part series featuring profiles and interviews with leaders and talented team members at Personify who are driving innovation for professional associations and event management partners.