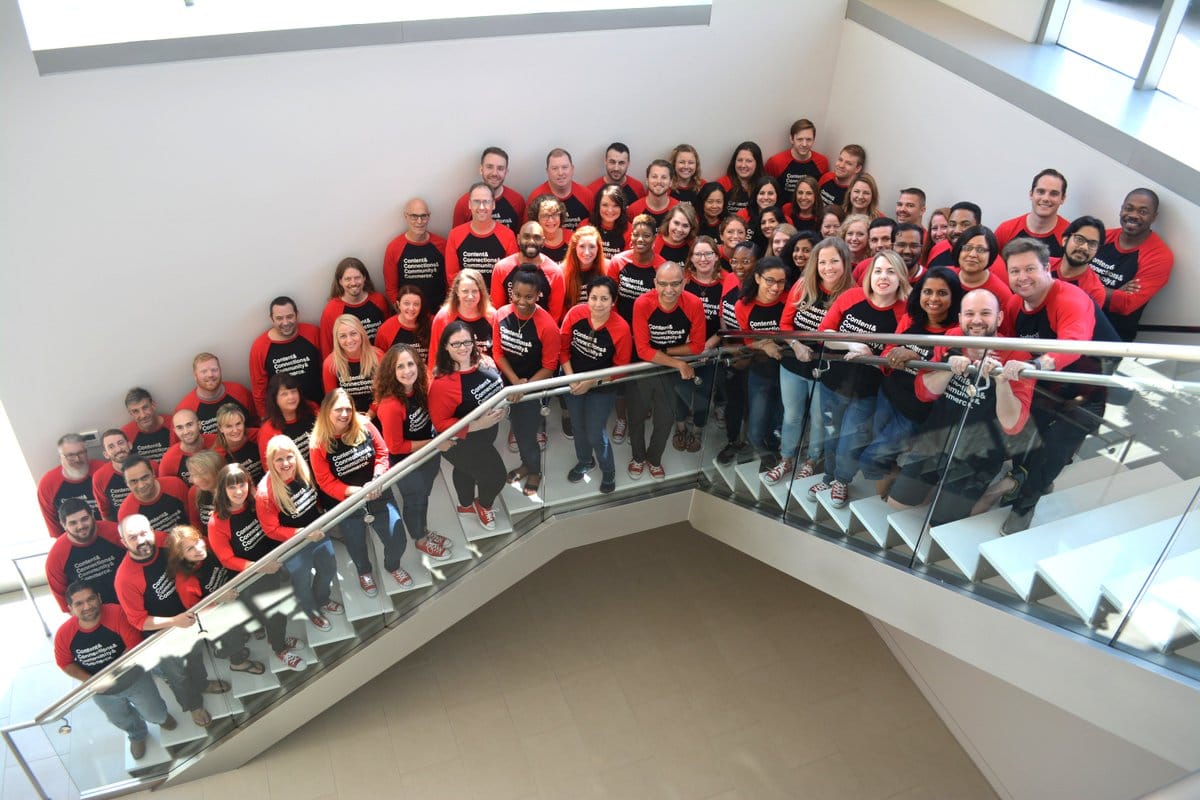 With the end of our fiscal year for A2Z Events, I've spent some time lately reflecting on what a truly transformative year it has been for our company and how it stands out in our 20-year history. From huge leaps forward in product development, to our acquisition by Personify, we've enhanced the core of our organization and strengthened our ability to help clients achieve resounding success.
A Focus on Product Innovation
Over the course of the past year, we've changed the game in reporting and floor plan technology. With the release of the business intelligence and reporting engine last Fall, A2Z Events users can visualize and work with their data like never before. A simplified structure and efficient workflows supercharge our clients' reporting with the power of their own data.
Our upcoming release of the next-generation floor plan technology is truly the next step for floor plan management. Teased at Expo! Expo! and PersoniFest, we've enhanced the UI and added intuitive tools to modernize your floor plan experience. Stay tuned for news on next-gen floor plan, coming soon to a GA near you…
We Joined The PersoniFam
To kick off 2019, a2z joined the Personify family and became A2Z Events. With opportunities to better serve our clients by offering a suite of complementary solutions, this was a natural fit for both organizations and has allowed us to reach new heights of technological potential. With fantastic cultural overlap and a demonstrated commitment to invest in the A2Z Events solution, we're excited for the next phase of our journey with Personify!
It was fortuitous that we were able to start this new journey by attending PersoniFest, which is Personify's annual conference for clients, partners, industry leaders and more. As first-time attendees, we were so excited to meet up with clients and users from across the Personify product portfolio and share more about the A2Z Events solution. We can't wait to go back next year and bring even more event-centric content to an already amazing event!
A New Era
Over the past 20 years, A2Z Events has been a pioneer in the events industry. Whether we're changing the technological landscape of exposition management or developing new ways to connect with the events industry, A2Z Events will continue to be at the forefront of event technology. But, at the forefront of A2Z Events has always been Rajiv Jain.
It's with a heavy heart and many well-wishes that we said goodbye to Rajiv earlier this year. He made the decision to start a new business venture with a philanthropic twist. With the goal to fight extreme poverty in his native country of India, Rajiv will be providing healthy, nutritious food via food trucks that will be set up in major Indian cities. But, that's not all – Rajiv and his wife, Hima Jain, have also launched The Jain Foundation to help out right here at home!
Although Rajiv is leaving the organization, the culture and company that he built will remain central to Personify's mission. He transformed the events industry when he created a2z. And as a member of Personify, we will retain his philosophy of creating new value for our clients and constantly pushing our industry forward. From all of us here at Personify, we'd like to thank Rajiv for his commitment over the last 20 years. We wouldn't be here without him!
Next Steps for A2Z Events
As a member of the Personify family, we're now part of a greater solution set that enables event and show organizers, associations, nonprofits, and health & wellness organizations to better engage their constituents, maximize revenue and optimize operations. This is an exciting team for our team. We're able to offer unprecedented value to our constituents and expand our ability to serve the events market. With the support of all of our new coworkers at Personify, we're going to be taking Event Management to the next level all over again.
Learn more about Personify's A2Z Events and our solutions for event professionals.