I am excited to be headed to the 38th annual NAYDO (North American YMCA Development Organization) Conference in Indianapolis this week to meet with YMCA colleagues from across the country to expand my network and meet some new folks.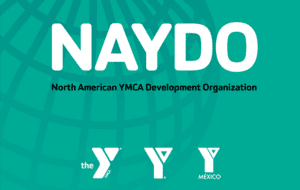 At Personify, we've been attending NAYDO for the last several years and are pleased to be sponsoring the opening reception. If you're attending NAYDO, please stop by and visit with the Personify team at booth #43-44.
Looking at the conference agenda, there are many different opportunities to gain knowledge and best practices. Here are some of the sessions that I'm most looking forward to attending:
Building a Culture of Philanthropy
Thursday, 2:45-5:45 PM
A culture of philanthropy is essential in any organization to effectively raise funds but what does that mean and how do you intentionally create such a culture? Mary Kaufman-Cranney, CFRE from The Alford Group/YMCA Alumni will share her journey in taking an organization through a process to create a common language and implement a curriculum to create a measurable difference.
She will engage participants in exercises and collaborative work to discuss key components of a culture of philanthropy and the ideas to make them real so that everyone in your Y appreciates donors as partners who share its goals and participate in achieving them.
Hack the Mind: Using Psychology to Boost Fundraising
Friday, 8:45-10:00 AM
In this session, Andrew Buck from Mighty Citizen will share how the mind is a trickster. It leads us wherever it pleases—while we remain mostly unaware of its true motivations. But thanks to advances in psychology, fundraisers can more effectively make the brain's habits work for them.
In this interactive workshop, Andrew will explore our minds' most surprising tendencies, biases and shortcuts. He will do a deep dive into how to employ the brain's habits to grow
an organization's donor base and fundraising. Participants will leave with a new understanding of the subtle, predictable, and (often) irrational ways donors think. And they will have concrete ways to apply these great "brain hacks" to their organization.
How to Recruit, Retain & Inspire the Next Generation of Board Members- Building the Pipeline of Board Leaders
Friday, 10:15-11:30 AM
Young board members have energy and networks the Y is not tapping into currently and often the Y may miss an opportunity to fully engage the young generation on its boards. This workshop will explore what the board experience is like for those who are under 40 years of age.
Participants will learn how to do stellar onboarding for new young board members and rock their first-year board experience. Hear about tools and resources for recruiting and retaining young board members from three NAYDO Young VIPs.
 Strategic Excitement Fundraising Plan: 2019
Friday, 3:30-4:45 PM
In a comprehensive expansion of the 2018 NAYDO workshop of the same name, participants will be led through the exciting process of actually planning a five-year fundraising plan for a hypothetical Y. The plan will include annual, capital and endowment components.
Using electronic voting transponders, attendees will participate in developing a five-year fundraising plan for a typical YMCA by voting on goals, priorities and strategic direction. This session is a great way to learn more about what the Y's plans are and how we can help get to know them better.