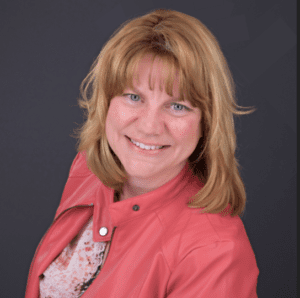 This is a guest post from Joy Duling, The Joy of Membership, who recently spoke at a Personify user group event in Washington D.C.
Ahhhh, engagement.
It's like the holy grail for those who run relationship-oriented organizations. We yearn for it. We plan for it. We search for it. We celebrate every time we see a glimmer of its existence.
When engagement is strong, our work takes on new energy. We feel more deeply connected. Conversations flow. Goals become easier to achieve.
If engagement wanes, the opposite occurs. The work feels harder. We wonder if anyone is listening or if we're working on priorities that anyone cares about.
I've spent much of the past year in conversations with leaders of associations, trade groups and nonprofits about the topic of engagement. I was curious to learn what transforms an organization from just an 'ordinary' group and into a 'thriving' community abuzz with meaningful engagement.
Through these conversations, 5 themes emerged. These organizational behaviors happen so consistently and automatically, that I began calling them habits.
Habit #1:  They Are Always Listening.
From coffee chats and welcome calls to formal listening tours and town hall meetings, engaging organizations schedule regular opportunities to receive feedback. While many organizations host such events, it can be easy for these listening opportunities to inadvertently turn into sessions where we educate about or defend what we are doing, than it is to simply listen.
Habit #2:  They Continuously See Possibility.
Engaging leaders are masterful vision casters. I saw multiple examples of leaders who painted an inspiring picture of what would be possible for their constituents. Part of their engagement success clearly lies in their ability to move from being informational to transformational.
Habit #3:  They Show Up.
From consistent emails to making check-in phone calls, to introducing people who should know each other, engaging leaders often spoke of uncommon ways they show up for their members. Going beyond what is expected is noticeably different in a world that is largely dominated by automation.
Habit #4:  They Care About Value.
Just as it is often said that "beauty is in the eye of the beholder," value is also subject to individual interpretation. Creation of subcommunities, interest groups, personalized emails and unique event experiences were common among the engaging organizations. One size was not expected to fit all.
Habit #5:  They Connect.
Engaging organizations understand that human beings love to gather around three things:  something they can learn, something they can believe in and something they can talk about. By weaving these principles into their connection opportunities, engagement appears almost as if by magic, but it's actually an outcome of an intentional strategy.
If boosting engagement with your organization is important to you, there are three things that need to happen.
First, officially establish engagement as a priority. Set some metrics so that you know where you are now and where you'd like to be in, for example, 6 months or a year.
Next, create a specific engagement plan. What listening opportunities will you use? How will you communicate a transformational vision? Where and how will you show up to engage with constituents? How will you deliver powerful value? What will you inspire your audience to learn, believe in and talk about?
Finally, pursue your plan with enthusiasm and persistence. Revisit your goal often. Share it with your team. Get others involved in stirring engagement.
With focus and a bit of creativity, engagement will no longer feel like that elusive holy grail, but rather something that weaves effortlessly through your daily experience, creating a more powerful connection between you and those you serve.
About Joy Duling
Since 2005, Joy Duling from The Joy of Membership™ has been a behind-the-scenes resource for membership-based associations, trade groups and nonprofits.  Her gift for understanding people, processes and online business gives her a unique perspective on what it takes to be successful in community engagement.  In addition to her role as a trusted advisor, Joy also leads a nonprofit herself, growing the initiative from just a concept around a conference room table to a fully functional 501c3 nonprofit organization, supported exclusively by membership contributions. Central Illinois is where Joy calls home, but her clients are based all over the world.