Collison brings proven record leading exponential growth for SaaS technology companies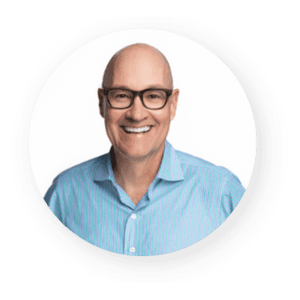 Personify, Inc. ("Personify"), the market-leading provider of technology solutions for associations, nonprofits and organizations of all kinds, today announced it has named Scott Collison as president and chief executive officer. Collison, a software veteran, brings substantial leadership experience to the company with over 25 years in the technology sector and a record of transforming organizations for exponential growth.
"Scott's track record, breadth of experience and excitement to join the Personify business makes him the ideal leader to build on the great work of the team," said Norbert Orth, Interim CEO for Personify. "Moving the company into the next chapter with the speed required to capitalize on market opportunities, Scott will translate vision, people and strategy into world-class execution and results."
Previously CEO of Anaconda software, Collison advanced the company's growth strategy and built a company culture recognized as a Top Employer in Austin. Additionally, Scott was named one of the Top Ten CEOs among companies in the Data Science and AI space in 2019. With experience in both large software companies and startups, including Microsoft, VMware, Salesforce, SourceForge and Signio, Scott has successfully managed companies through periods of rapid growth, acquisitions and strategic exits. Collison's ability to forge client relationships, lead with innovation and a commitment to employees and core values will help capture the next wave of growth for Personify.
"I am excited about the future of Personify," said Collison. "I'm joining a talented team that is dedicated to serving our clients, driving innovation, providing meaningful careers and rapidly growing our business. I'd also like to thank Norbert for his leadership this year as interim CEO. I'm thrilled that he will join the board as an advisor for Personify."
Scott Collison is taking over from Norbert Orth, who served as interim president and CEO since January 2020 and who will move to a board advisor role for the company.
About Personify 
A trusted solution that allows for infinite possibilities, Personify is the technology foundation that provides insights to maximize engagement and deliver value across every interaction with members, donors, volunteers, attendees, exhibitors and more. For over 20 years, Personify has been a trusted partner to associations, nonprofits, show organizers, YMCAs and JCCs—helping them improve insights, optimize operations, increase revenue and drive productivity. For more information, visit www.personifycorp.com.