Innovation builds on strategy to help organizations create exceptional experiences and diversify revenue.
December 2, 2019– Austin, Texas – Personify, Inc. ("Personify"), the market-leading provider of technology solutions for associations, nonprofits and organizations, today announced the launch of lead retrieval technology that can be layered with heat mapping capabilities on a tradeshow floor plan to understand attendee preferences and patterns that maximize sponsor's value from the event. This was unveiled during the 2019 Expo! Expo! Annual Meetings & Exhibition show hosted by the International Association of Exhibitions and Events (IAEE) in Las Vegas, Nevada on December 3-4, 2019.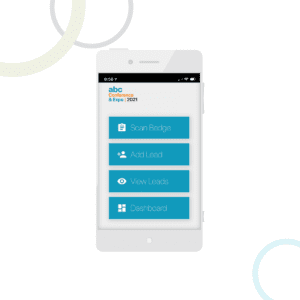 Through Personify's commissioned research of association membership nearly 91% of survey respondents reported that in-person events were valuable in making them feel engaged with their association. Given the crucial role that events play in connecting constituents and diversifying an organization's revenue stream, Personify has invested in innovation that enables organizations to maximize interactions for attendees, exhibitors and members.
"The A2Z Events lead retrieval solution not only delivers streamlined capture and access of contact information but also looks at the data collectively, through a new lens," said Dave Cooper, Chief Technology Officer at Personify. "The result enables organizations to gain invaluable intelligence on attendee preferences, empowering real-time optimizations to improve sponsor value and deliver exceptional experiences."
At Expo! Expo! 2019, the Personify team will be the exclusive sponsor of the Brews & Views Pub, which will feature interviews with industry icons that include association executives, nonprofit leaders, entrepreneurs and tradeshow experts. Several of Personify's senior leaders will speak at sessions throughout the show and the Personify team will demo the new A2Z Events lead retrieval technology and its full suite of solutions at booth #651. Additionally, the Expo! Expo! show team chose the A2Z Events floor plan and mobile app solution to power its 2019 event.
"IAEE is thrilled to partner with Personify at Expo! Expo! 2019, said Scott Craighead, Vice President of Exhibitions and Events at IAEE. "The floor plan technology and mobile app from A2Z Events enables us to arm our exhibitors and attendees with a wealth of information to make their experience at Expo! Expo! the best one yet."
About Personify
Personify is the market-leading Constituent Management and Engagement (CME) platform that
empowers organizations to better engage their constituents, maximize revenue and optimize operations. For over 20 years, Personify has served as the technology foundation for associations, nonprofits, event professionals and show organizers as well as YMCAs and JCCs. For more information, visit https://personifycorp.com/.