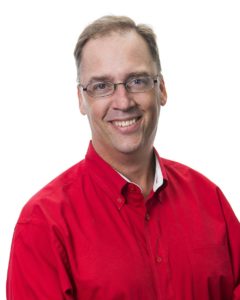 I'm excited to be in Austin, Texas this week for Southwest Showcase, one of our favorite events to connect with meetings, education and exhibits professionals. I've attended several Southwest Showcase events over the past few years, both in my previous role as a show manager and as an exhibitor with a2z.
There are so many great sessions at this event that it can be overwhelming to plan your schedule. To help you make the most of your day, I'm highlighting a few sessions that I'm looking forward to. We hope that you can stop by booth #229 to learn more about a2z and Personify.
Luncheon Keynote: Engaging the Power of your Informal Networks
Presented by author and speaker Michele Wierzgac and focused on the power of networking, with specific attention on informal networking, the luncheon keynote will help attendees develop strategies for identifying and improving their informal networks. Michele will explore the differences between formal and informal networks, while share methods to strengthen informal networks and achieve goals.
At the conclusion of the keynote, attendees will have a strategic plan to improve their informal networking and actions that they can apply immediately to help meet their informal networking goals.
Jumpstart Session: Tech Tools for Planners
As your meetings and events evolve and adapt to new technology, it is important to select the right tools for the right job. Implementing the right digital technology can help you maximize your event planning efficiency by streamlining your workflows and saving you time throughout your day.
Presented by Steven Stout, Tech Tools for Planners is designed to educate attendees on the best technology tools and how to implement efficiency improvements for their day-to-day operations. At the session conclusion, attendees will have learned about applications and websites that you can use to work smarter, allowing you to dedicate your valuable time to strategic applications.
Session: The ROI of Attending Expos
Cathy Breden, CEO for the Center for Exhibition Industry Research (CEIR), is bringing her extensive knowledge and experience to help you determine what your attendees need and if you are delivering value to them as an event organizer.
This session is centered around CEIR's research study on how attendees define the ROI for attending an exhibition. Gain answers to major questions surrounding attendee ROI at expos, including factors of ROI evaluation, the effectiveness of exhibiting as a marketing strategy, how the evaluation process works and other key insights.
We hope to see you at Southwest Showcase. Please stop by to visit with us at booth #229.