This post was originally shared on the Trade Show News Network site.
Modern event sponsorship strategies are a dime a dozen.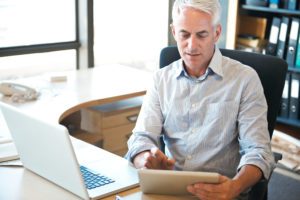 Each one is based off a learning from a different time and place. The strategy might be based on a previous experience or a past position. It may be a combination of strategies that take the most efficient and effective parts, combining them together for the best solution.
When developing your event sponsorship strategy, it's important to keep in mind that you do not want to leave revenue on the table. This goes without saying but there are two ways to maximize your net revenue: increase your sponsorship revenue and reduce event expenses.
There are many ways to achieve this goal. However, a few strategies hold true over time and are consistent from one organization to another to increase your sponsorship revenue now and in the future.
1. Understanding and Value
One of the most effective ways to drive sponsorship revenue is to increase the value that you're providing to exhibitors. To do so, it's crucial to understand why they are exhibiting at your event in the first place. All too often, we assume the goals are to showcase their products and gain further leads. While is almost certainly the case, there may be an additional value they are seeking from your event, and it can be used to create a customized sponsorship package for that organization. Creating a solution tailored to a client's need helps you deepen a relationship with your exhibitor by demonstrating that you listen, you care and you want to help them grow their business at your event. When they grow, you grow.
Show organizers can sometimes feel the need to be the most creative person in the world. Coming up with original sponsorships is not easy nor is it always necessary to expend such brain power. A conversation with your exhibitor can often be the catalyst that is needed to spark the sponsorship idea. Save yourself the brain energy and have an open dialogue with your exhibitors.
2. Transparent Cost Cutting
While custom sponsorships have the benefits we discuss above, they can be costly for the show organizer. Consider if the goal of your sponsorship program is to be profitable or increase revenue? They are not one and the same.
An association may answer this question differently than a for-profit organization. The profit margin for your event may need to be 20% while for others, it needs it to be 50% or higher. Determine that margin and the leeway you have with it before coming up with the custom options. Once you have a standard percentage, it's easy to put together a package knowing the costs and coming up with the price. This cuts down on back and forth time internally, which affects the time that you can spend on working with other exhibitors or managing the overall event. Develop a streamlined processes that is based off set standards to make your team more efficient and reduce complexity.
That being said, transparency does not mean that you must show all of your cards to an exhibitor. Commit to increasing transparency on your internal team and be clear how much can and should be shared with the client.
3. Time savings
While increasing revenue and efficiency is important, you and your team's time is a crucial resource that must be managed wisely. Create a sponsorship strategy that encourages autonomy and a self-serve approach to your event sponsorships, which means that you do not have to actively sell them. Your team will still need to provide communication about the offering and value of the sponsorship but you post these directly to your online sponsorship directory and let the magic of self-serve sales happen.
Utilize your event technology to develop a suite of sponsorship options and use an ecommerce online contract to alleviate the amount of back and forth required. We all know fulfillment will eat into time but why waste your time on items that can be easily marketed through digital campaigns and sold self-serve from your event tech? That was a rhetorical question, of course.
Conclusion
Focus on the what your exhibitors truly want from your event to develop a compelling and valuable sponsorship program. Focusing on your exhibitors' needs will be the most effective time you spend on your event. It will not only increase your sponsorship revenue but help you identify opportunities to bring on new exhibitors as well.
This double-edged sponsorship strategy will help your event grow from multiple angles including exhibitors, sponsorships, attendees and possibly new verticals. And remember that—when they grow, your event grows.