The events industry is celebrating the start of a new decade and every organizer wants to know, what are the must-haves in 2020? The Center for Exhibition Industry Research's 2019 CEIR Index Report* is only predicting a modest 1.1% increase in growth for 2020, everyone will be tasked to maximize their events. From increasing attendance and retention to driving better  satisfaction, all areas will and should be evaluated.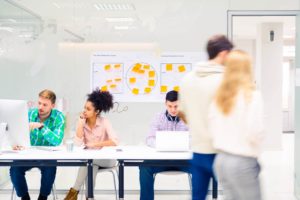 While there are many ideas, how do you separate out the trends versus the fads? What can you do to make an impact this year? My top predictions for 2020 revolve around three core areas.
Data and Analytics
The Attendee and Exhibitor Journey/Experience
Creativity and Mindfulness
Data and Analytics
The amount of data show organizers have at their disposal has grown exponentially in the last ten years. With the increased data volume, it is also increasingly important to perform data analyses and determine what Key Performance Indicators (KPIs) should be focused on.
While KPIs are not a new concept, they are gaining traction in the events industry. KPIs are a quick and digestible way to gauge the health of your show and make strategic decisions via a real-time approach. They are typically generated from the various systems for which you have data on your show.
So what should your KPIs be?  KPIs will vary by event based on many factors including an organization's goals, the type of show and the available data sets. Two of the most common and critical KPIs are around attendee registration and exhibitor/sponsor participation (revenue).
Beyond the easily established KPIs, I challenge everyone to dig deeper. For example, not just the total number of attendees or overall revenue. Is a particular registration type growing or decreasing? Is your location impacting locational registration? In terms of exhibitors and sponsors, are the upsizing or downsizing their booth space? Are you tracking growth or decline in specific product categories?
In 2020, these KPIs should not only be regularly monitored, but they should also be compared to historical data and benchmarked if the data exists. The CEIR Exhibitor Benchmarking Tool, a partnership with Personify and CEIR, is a great place to start.
The Attendee and Exhibitor Journey/Experience
While the term "personalization" has been a buzz-word for the past several years, many organizations still lack a cohesive journey, let alone a personalized one. The one-size-fits-all approach to the attendee and exhibitor experience is problematic. Both audiences want to be treated as individual contributors and participants.
Regardless of the audience, the process begins with auditing every touchpoint of the constituent from the start to end. Whether it is conducted internally or with outside help, your organization may be surprised to find what challenges exist in the process. Retailers have long analyzed the buying "experience" both online and in retail. This omnichannel approach is also relevant to show organizers.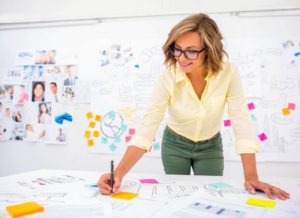 For attendees, this buying experience often starts with the follow-up from your previous event or your website for prospective attendees. Ironically, the most common piece of missing information we see from event sites are the show dates! If your attendees can't find when your event is, they can't even begin their buying process.
It's important to look at the ease or difficulty of each step in the buying journey. Are there barriers or challenges for an attendee? Mapping this journey out is the only way to see the entire process. This takes cross-functional involvement and will often requires insight into various groups supporting your event (from education and marketing to registration and membership).
For exhibitors and sponsors, while mapping the journey is just as critical as the attendee, the desire for concierge-level services is growing (at all booth sizes). The demand (or need) for additional "hand-holding" along the journey is growing. While this phenomenon is not new, recognition from show organizers to elevate it, address it and maximize it will be critical for shows to maintain and grow in years to come.
What does this mean for you and the team this year?  2020 is the year of the exhibitor and sponsor. Meeting these expectations and simplifying the exhibitor/sponsors journey will separate your show from the rest.
Exhibit teams are rebranding themselves. Additional educational sessions are being generated to drive a successful exhibit strategy. Shows are including more services (and often charging for them) – anything to increase the velocity sales while reducing the friction to the exhibitor is critical. Events realize this type of service is not only beneficial to the exhibitor, but it also drives revenue, retention and ROI for them.
Creativity and Mindfulness

As the world grows busier and busier, one of the biggest event competitors is time. People have less time to spend travelling, engaging and exploring the same events and experiences year after year. As such, you should focus on creating experiences that are both creative and mindful.
Creativity and FOMO (fear of missing out) for every audience will drive participation in 2020. I am a firm believer that as traditional events incorporate tactics from festivals, B2B events will more and more look like B2C events to increase revenue. Simply put, engaging the five senses is now part of the value proposition for attendees and exhibitors.
For years I have not been a big fan of the concept "festivalization" because it seemed to distract from the business of connecting buyers to suppliers and learning opportunities. But as I have continued to watch trends in registration skew far closer to the end start date, it has me realizing that people are becoming more protective and selective of their time (myself included).
It only then makes sense to develop events that are more engaging – on and off the show floor, in education sessions and immersed in the cities they are located. Beyond the requirement of some shows for continued education, people want to enjoy the time at an event. They are often still managing day-to-day work and trading your event from the time at home with friends, family and loved ones. Does your event have enough to warrant that, year after year?
Equally important is the notion of mindfulness. This concept is encompassing of the sustainability and environmental impacts of events. Events are embracing and modifying practices to reflect the changing nature and demands of new audiences who find sustainability necessary.
Are you practicing, promoting and working with your partners to show your commitment? More attendees are looking for such practices, from removing straws to recycling.
This same audience is also far more health-conscious, desire opportunities to learn in new environments, and seek balance during our hectic events. Are there opportunities to exercise or get outside? Are there healthy choices in meal choices? Is there time to unwind or unpack educational sessions?