What do your members truly worry about?
That simple question opened Monday's "Research. Solve. Repeat" session at ASAE Annual in Chicago. And while many organizations believe they know the answer, retention efforts or low-engagement levels may reveal a different story.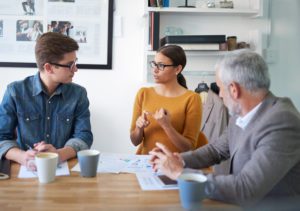 The good news? Getting back on the same page can be a relatively simple process and one with long-term benefits.
Before you get started, the presenters recommended some initial prework to help set the stage for the research to come. As noted in the presentation, an informed board is a supportive board and one important tool for helping your board (who may not talk to members on a daily basis) develop a strong, foundational understanding of who your organization serves are member personas.
While your board may have good visibility into others who have shared their membership experience or may be at the same stage of their careers, how well do they understand the collegiate members you're trying to convert into a professional tier membership? Or maybe a demographic with whom they have little in common?
Personas can paint the picture and help provide the context for the full breadth of your organization and the audience its programs serve. It can also refine the focus of any member research you embark on by creating a common vision for what you're hoping to learn.  But once you have that in hand, it's time to get started with four straightforward steps for effective member research:
Ask the Question: And ask frequently. Develop a business model that includes constituent research when making critical decisions. Take the time to prioritize your questions, ensuring you're starting with the end in mind, and being thoughtful in what you're asking. What problem are you trying to solve? Take the time to digest all of the information as well. Early returns on data can lead to inaccurate conclusions and giving everyone the opportunity to absorb member feedback ensures that each stakeholder has total visibility into valuable information.
Hear the answer: Listening can be hard, but hearing an answer can be even harder, especially when the answer is one you may not have expected. Prepare to adapt and to respond efficiently and effectively to industries and/or audiences that change quickly.
Act on the Answer: Create a culture of leveraging research to solve real problems with data-driven decisions.
Listen Again: As the presentation reminds us, there's always another question to ask! Being proactive instead of reactive provides the opportunity to better align on the big issues, but a regular cadence of surveys and outreach can set the stage for asking additional questions with answers to questions you may not have thought about – especially when the answers are viewed alongside your personas.
Acquisition, engagement, retention. All of these activities, which represents the lifeblood of an organization, benefit from the value member feedback can provide. Research, solve and repeat offers a simple approach to get started!