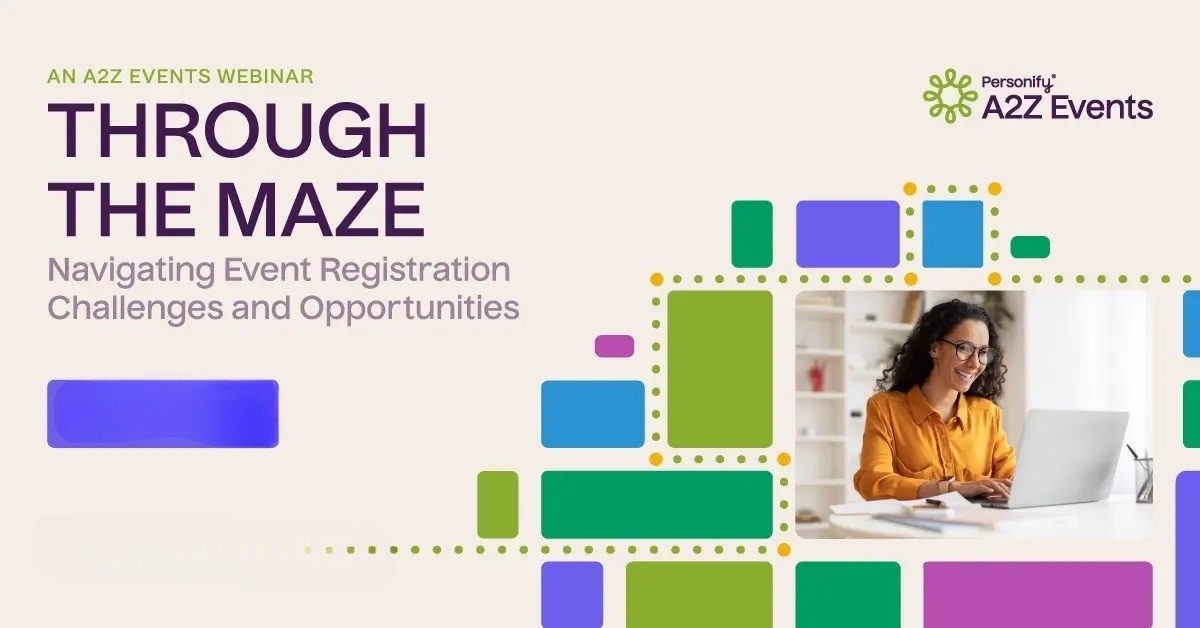 Welcome to the on-demand recording of our highly acclaimed webinar, "Navigating Event Registration Challenges and Opportunities." If you missed the live session, don't worry, we have you covered!
Our team at A2Z Events by Personify are experts in event registration, and our research project involved surveying over 300 organizations from various industries to identify the common challenges event professionals face throughout the registration process.
We found that attendees demand a simplified and straightforward registration process, which is backed up by the fact that ease of use is imperative in registration processes. Social media is an excellent platform for promoting registration while protecting attendee data is a top priority for organizers.
The future of event registration is exciting, and personalized experiences and mobile technology are the keys to success. Attendees want to feel valued and appreciated, and the utilization of mobile devices is on the rise. Are you ready to leverage these trends to deliver exceptional registration experiences?
In this on-demand recording, we provide valuable insights and best practices to help you overcome the top challenges event professionals face, such as technical glitches. Watch it today!