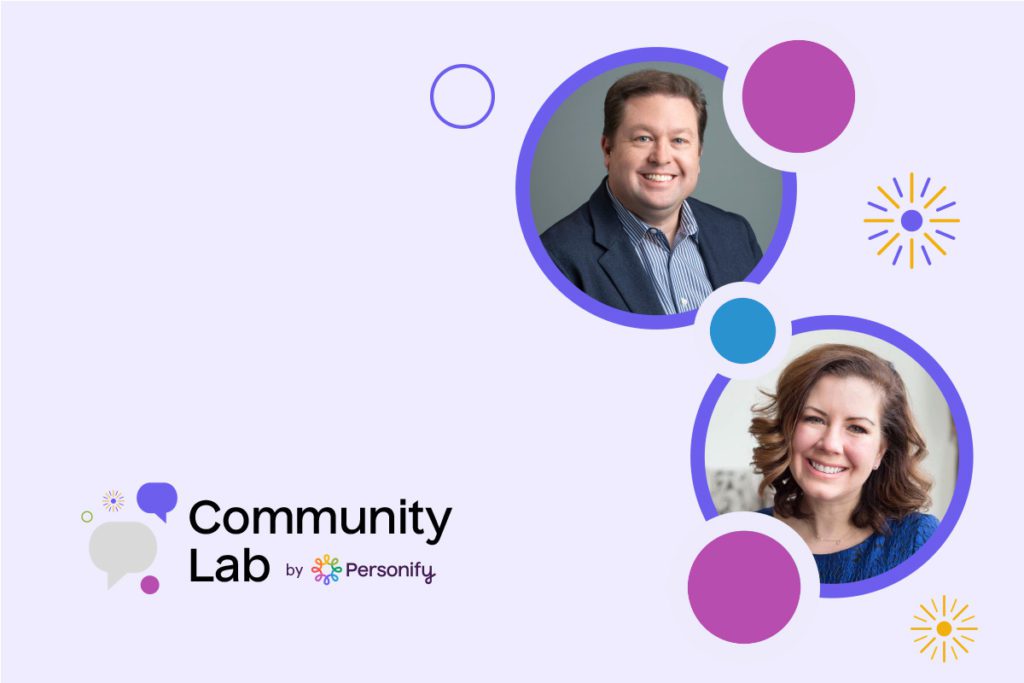 Presented by Rich Vallaster, Director of Marketing, Personify and Daria Knuff, Senior Content Marketing Manager, Personify
As the pandemic shut down conferences and tradeshows, organizations had to pivot to virtual events to connect with their communities. For most, those events had always served as the ultimate opportunity for those various constituents to gain education, make connections and network with like-minded individuals and conduct business with companies who serve that same shared interest. As organizations stage hybrid and return to in-person events, one thing is clear, the desire to connect is stronger than ever.
Join Daria Knupp, Senior Content Manager and Events Guru as she asks our own Rich Vallaster, Tradeshow Wonk at Personify, critical questions on how to build event communities to increase satisfaction and retention, create additional revenue opportunities and drive higher attendance to your hybrid events.
They will cover:
The technology and tools needed to build an event community.
Best practices to engage your attendees, speakers and sponsors before, during and after your event.
Effective sponsorships and revenue-generating ideas.
How to measure and quantify the ROI of your community.
And much, much more