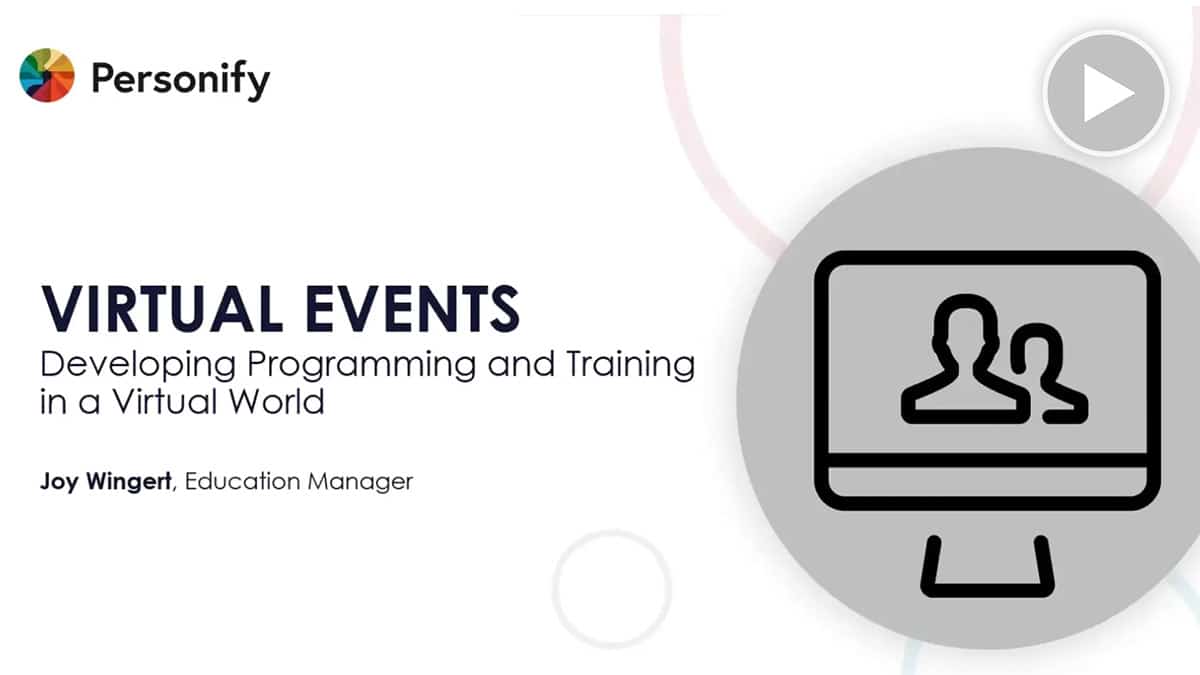 Do you ever notice how quickly your eyes and mind start to wander when you are watching an online presentation? How do you refocus your learners? When should you add an image, or a joke? What if you don't like to be on camera?
Learn how to develop your agenda, content and event program to work online with the way we interact, and get distracted.Come join us for answers, ideas, and learning.
Joy Wingert, Personify's Education Manager for A2Z Events solutions, is your host for this webinar.