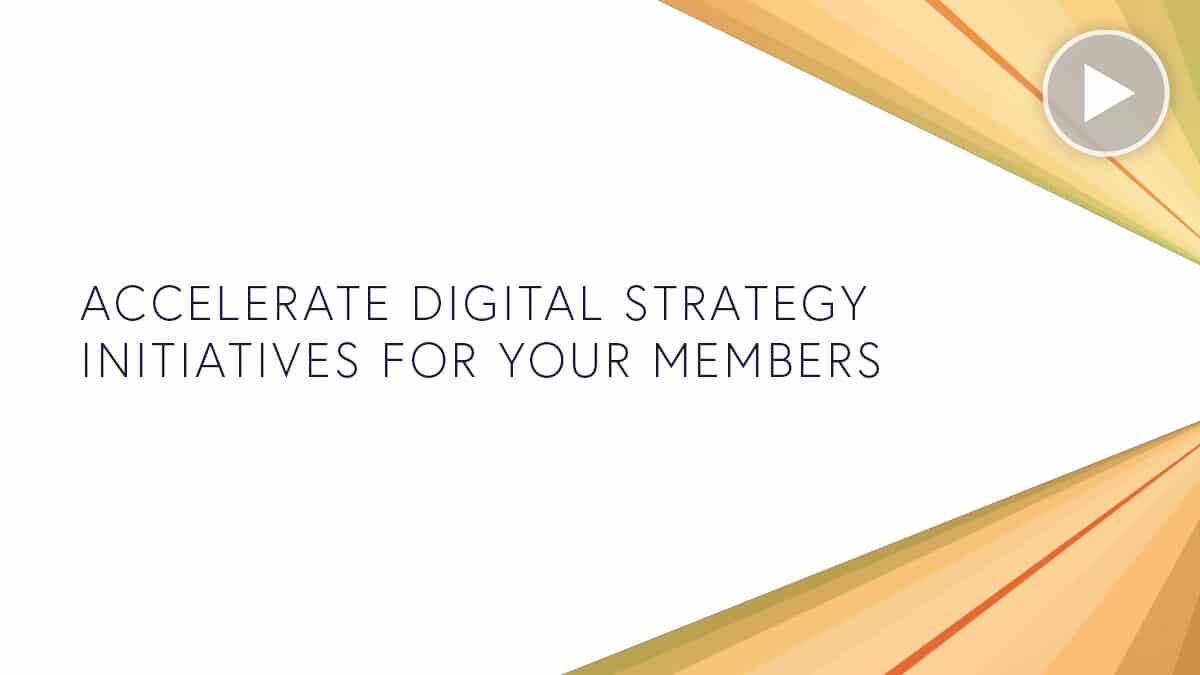 Join Erin Sullivan, Director of Marketing at Personify, as she shares findings from Personify's research and ideas for digital strategies that will enable organizations to continue to weather the pandemic in 2021 and build a long-term approach for digital engagement success.
Here's a sneak peek of what survey respondents shared:
Engagement strategies have changed significantly- 81% of staff said that their use of digital technology to engage members evolved over the course of 2020.
Members increasingly want personalized emails- They were cited as the #1 tool used to communicate with members.
Online communities are growing- 44% of members report that it's become more important to have an online member community in 2020 than in previous years.
Engagement differs across social media channels- Facebook remains the top social channel where members want to be engaged while Twitter and Snapchat have decreased in popularity, with half or more of respondents saying that they'll use them less or not at all in 2021.
And much, much more.