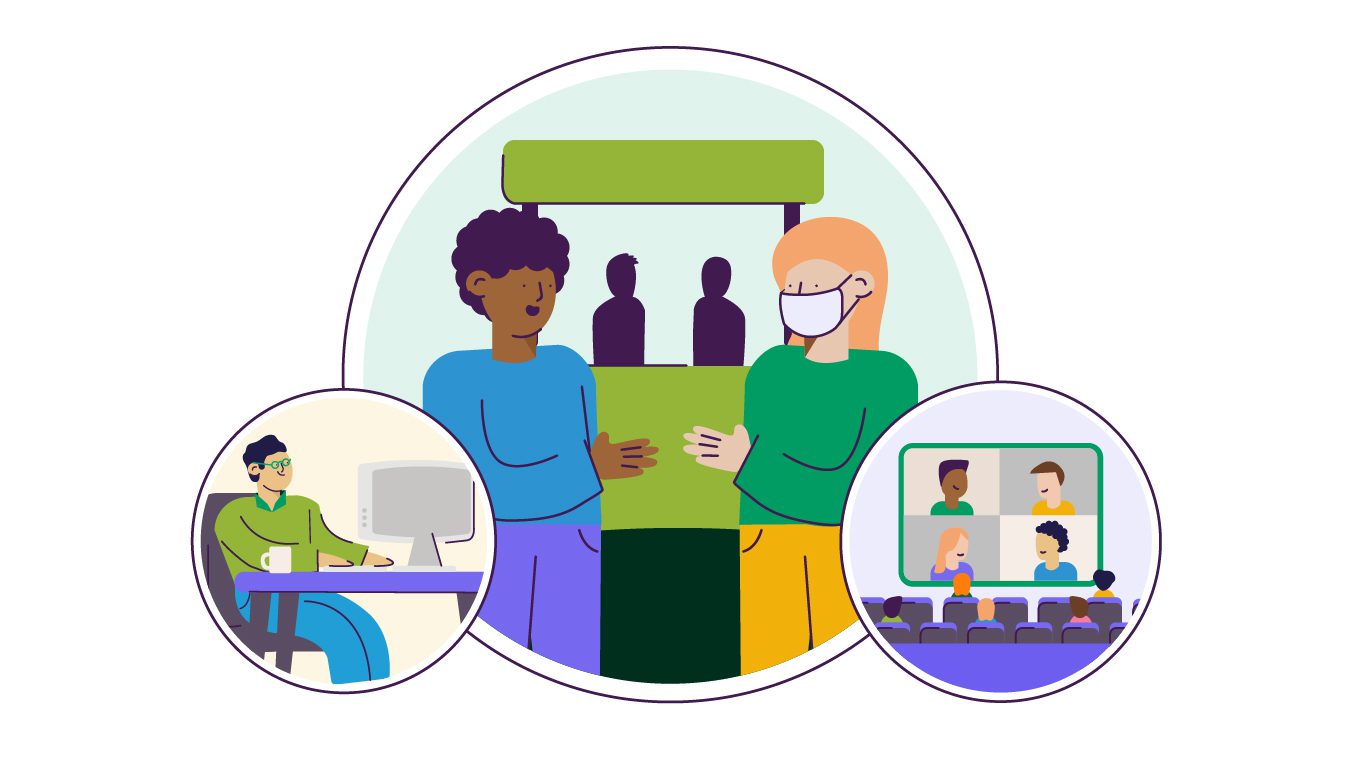 " In-person events are so important, but I still have questions about running them, especially with Omicron."
" We are planning an in-person event, and we need to know more about safety protocols, getting buy-in, hybrid events, etc."
" We'll have our first in-person event in January 2022. We look forward to getting additional information to return to profitability with in-person events."
These are just a few of the comments that attendees of our most recent webinar shared when we asked what 2022 association trends excite them the most or keep them up a night (or maybe a little bit of both).
Overwhelmingly, organization leaders asked for more information about event and community trends, so we went back and talked to more experts and looked at more research.
Join Erin Sullivan and Rich Vallaster, CEM, DES, marketing leaders at Personify, for our webinar, "22 Association Event Trends for 2022," on Wednesday, January 19 at 12:30 EST. We'll dive into trends like:
The effects of virtual event scars for event planners and partners
The three attendee types
The rise of solution messaging in event marketing
The role of an online community to drive engagement pre- and post- event
Another 2022 trend we're excited about? More learning opportunities! You earn one CAE and CEM recertification credit when you attend this webinar.